So if you have ever been to my blog you know my style and you know that I LOVE these little napkins! Gorgeous! So how could I not play... these SCREAM white space! :)
It said to make it seasonal but I am in total Christmas mode so I had to make it Christmas-y and cheeky!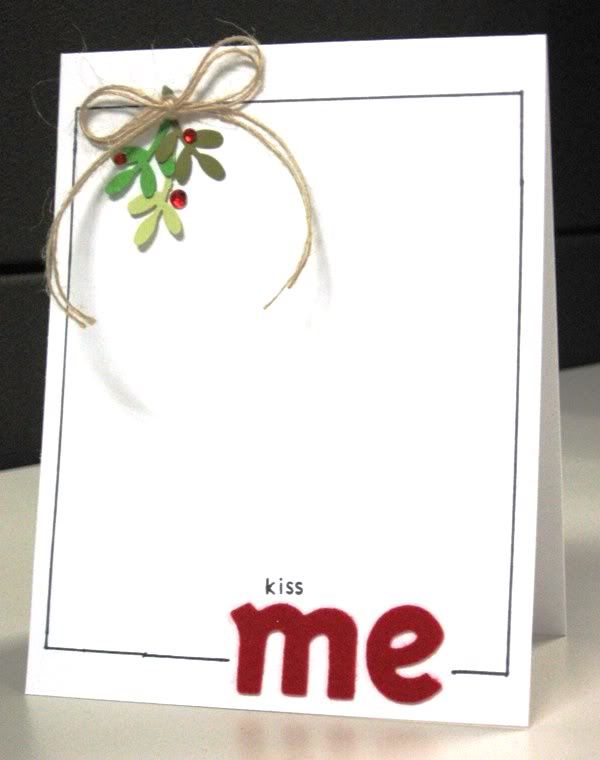 Off to see New Moon tonight! Yes, I am one of those... bwahahaha!