Wanna turn this...
into this...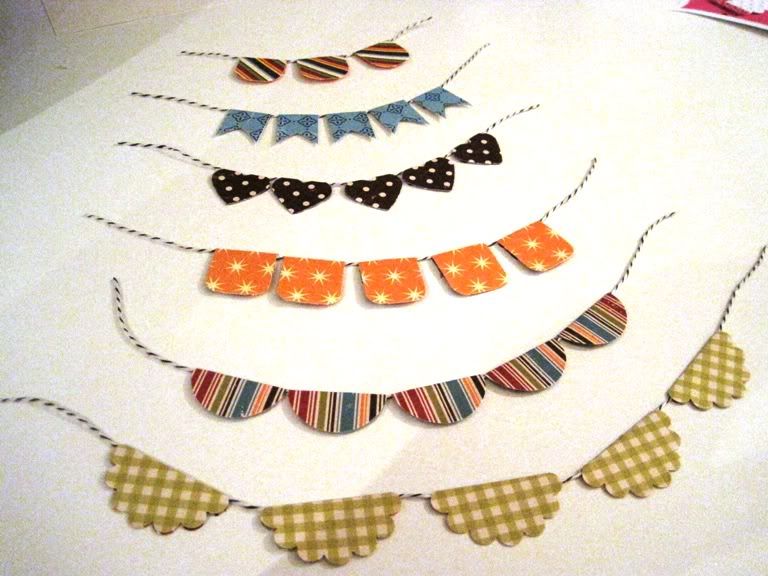 Grab a coffee, this is gonna be long!
Ok so this is how I did the scallop and half circle banners.
Punch out 5 of each, score each one down the center. If pattern is importat to you, pay attention to how you score them.
Lay out your twine / thread / ribbon and put a glue dot on half of each circle. Wrap then aound the twine and pinch together. Continue with the remaining circles.

Cut a piece of pattern paper to 1 1/2" x 5" if you want five little banners. Score length wise (notice I got smart here and scored before I cut) in 1/2" next cut it up into 1" pieces. Then you can use the corner round on the bottom 2 corners... I did one with the standard corner rounder and one with the smaller for a different look. Then you do the smae as the others and add the glue dots and fold over your twine!
Score and fold over a 1" inch section then insert the folded side into the heart punch but not all the way so it is still attached and then add your glue dots and fold each one over your twine!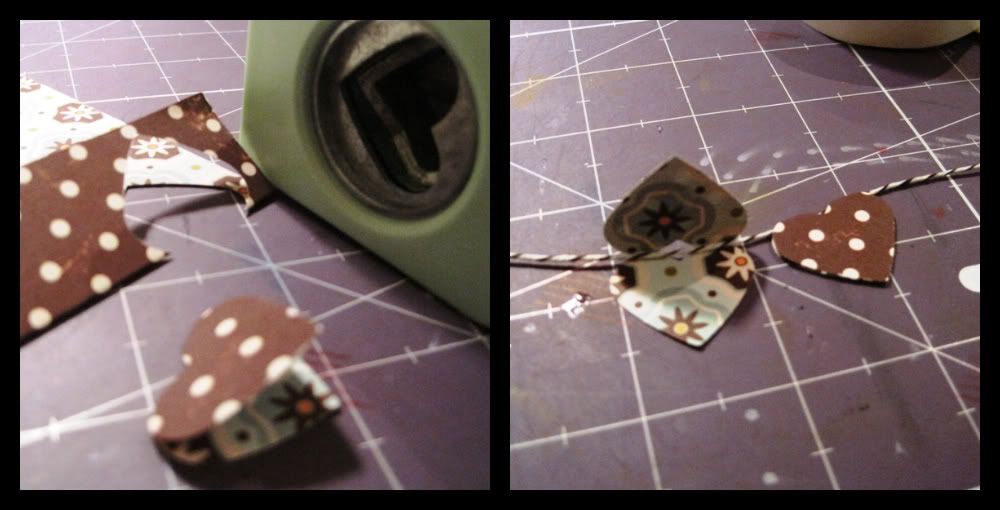 Cut a 1 1/2" strip and insert length wise into the heart punch but only punch a triangle out of the bottom. Keep moving along and then cut it up on the long points. Score 1/2" in on each piece, fold and glue dot around the twine! Presto!

Easy peasy!