In my surfing of Etsy I found these cute little paper hearts done as a garland, there were made from a map but I though I will make some for my scrappy room for Valentine's Day!
The garland must have sold cause I can't find it!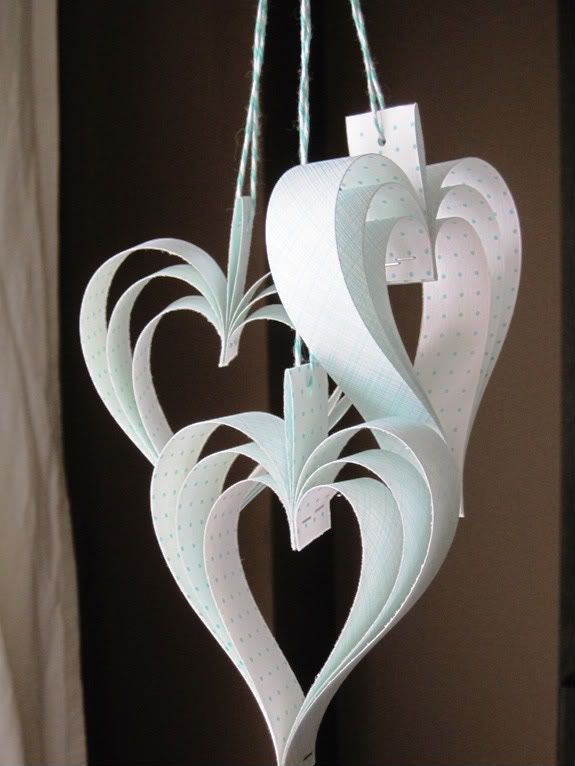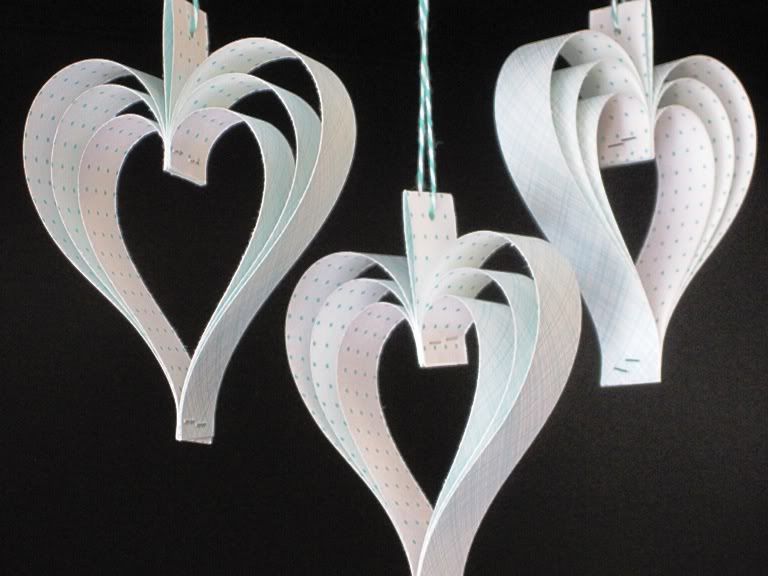 I used an old Martha Stewart pattern paper and changed it up a bit!
So easy!