I made some crinkly ribbon! Ok so you can do this with any rayon or silk ribbon. :)
I choose a rayon seam binding... cheap! lol
I watched an Ashley Newell video on youtube! Very resourceful place!
I put down some wax paper...
Started spraying...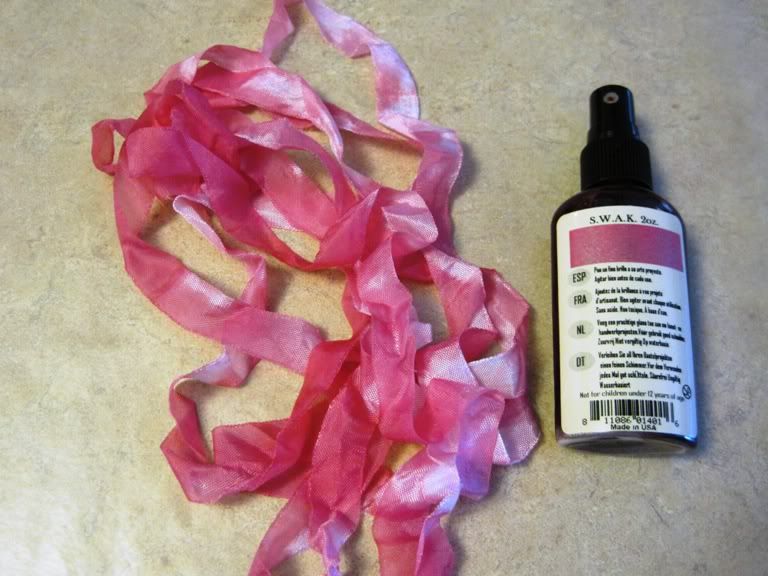 Added some dazzling diamonds...
I then scrunched it into a ball on my palm...
Wraped them with elastics to hold...
Let them sit over night...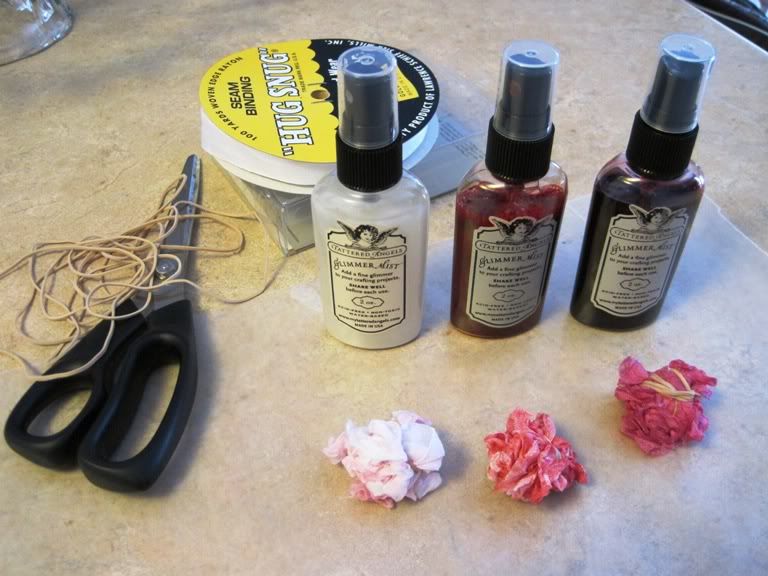 Then I opened'em up...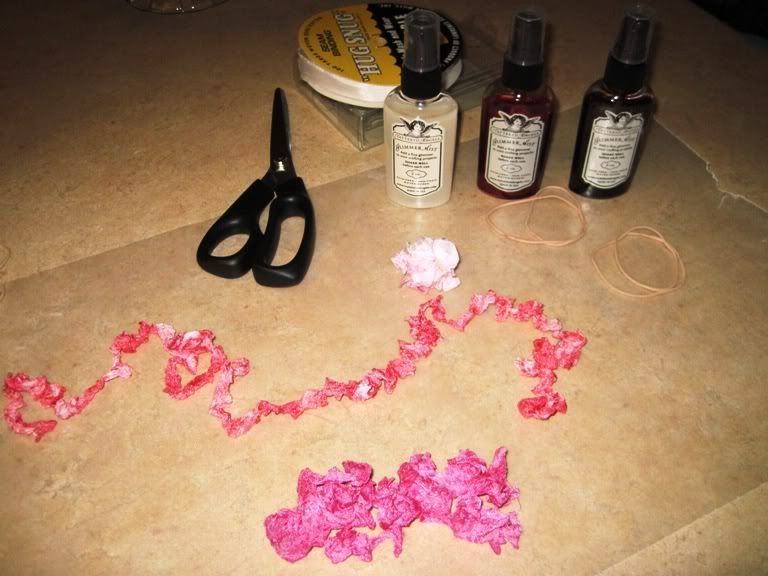 Loved it so I made more...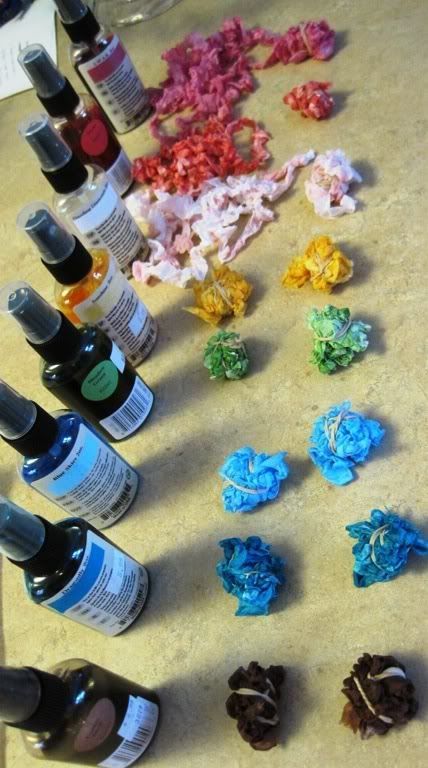 PURDY...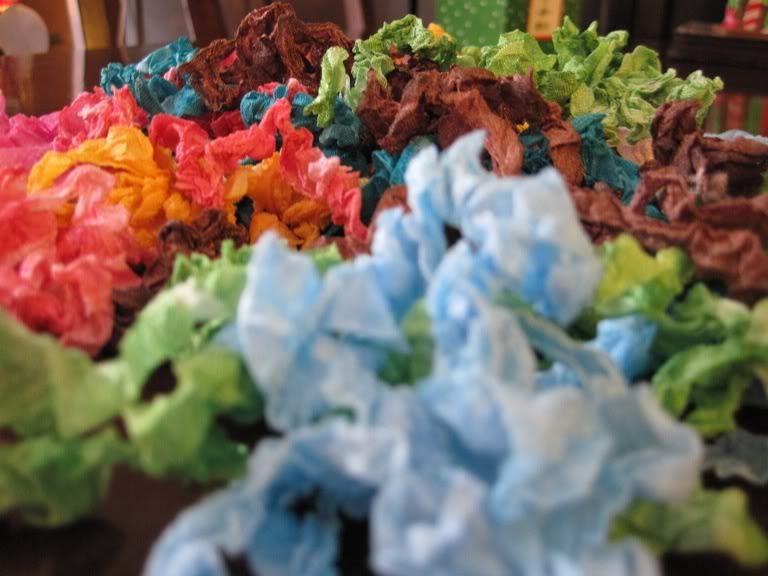 Any questions just let me know!
Dee