Since late pregnancy I have really only been completing the challenges where I am on the dt or my actual dt work... all work (well not really work) and no play. But lately Abby has been hitting the hay at 8pm ad I am way ahead on my "scrappy work" so I made this...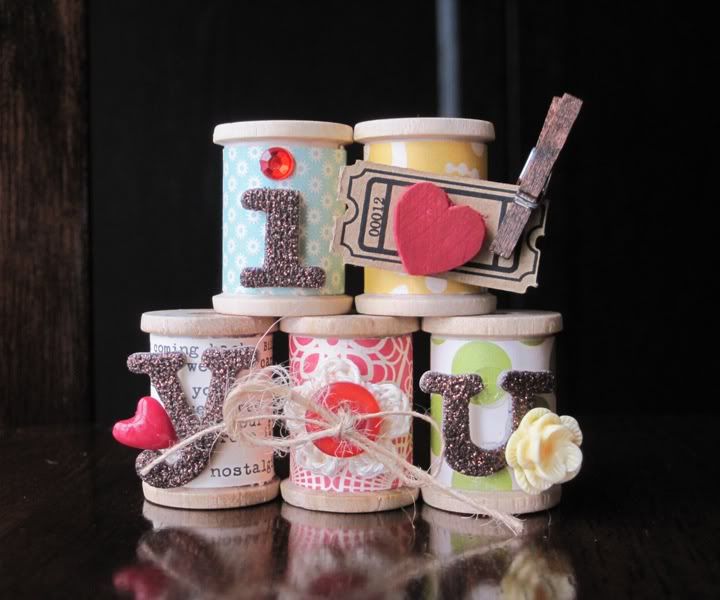 I love it, it makes me happy!
Oh and it felt really good to scrap with a challenge or rule or inspiration!
The spools are in my etsy shop on the left hand side. The paper is October Afteroon. American Crafts thickers, Maya Roads Resin Flower, Mini Ticket and Heart Pin. Papertrey Twine and button. Kaiser bling and a little flower crocheted by my girl
Jewels
! Oh and I colored that little clothespin with copics :)