Wendy... yes our Wendy made this amazing sketch and it rocks! It inspired me to make this little ditty and I love it! Thanks Wendy.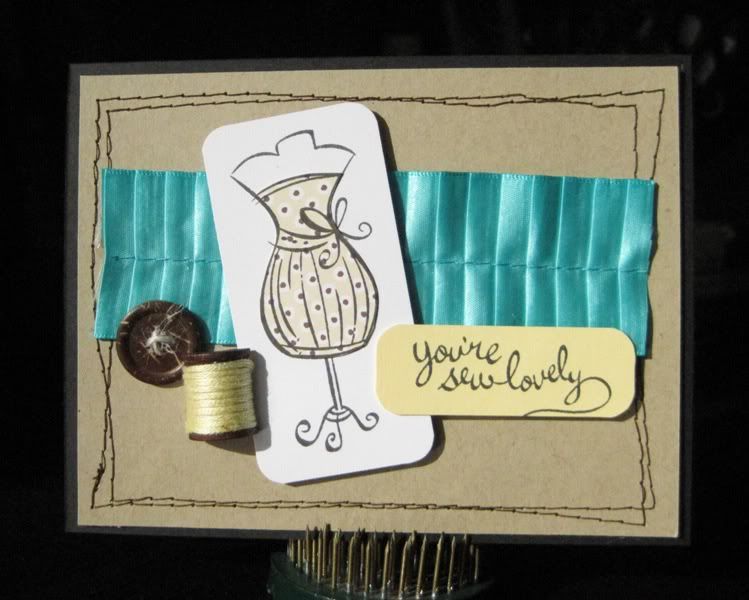 Close up...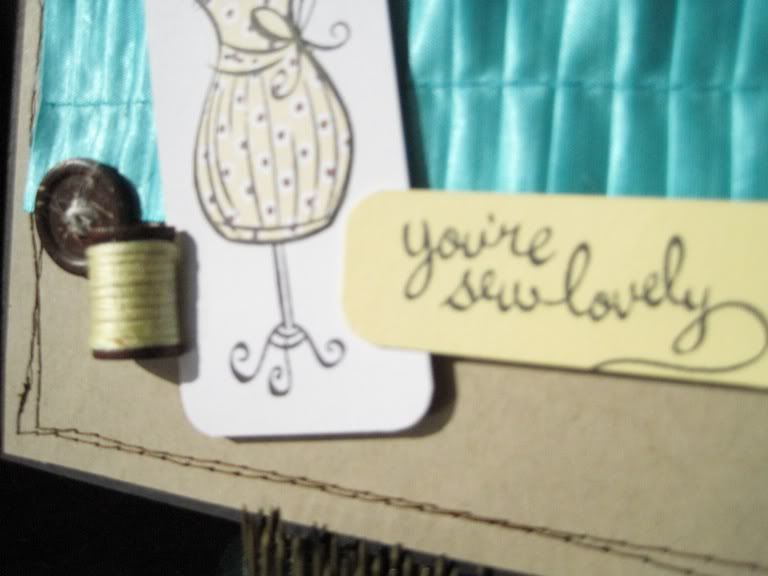 Now are you noticing that adorable little wooden half spool on my card? It comes as bare wood and I colored it with a brown copic and added the thread! Fun right... if you want some you can get some in my
Dee's Odds & Ends Etsy Shop
among other little odds and ends! ;)
I am also going to hold some giveaways off of my new shop blog...
Dee's Odds & Ends
Now let's see what the loonies came up with...
Regs
Char
Wendy
Maria
Jewels