A blogger buddy
Stampin' Pam
and a few of her friends started a new challenge blog! Love the name...
Just Us Girls
but love the acronym more... JUGS!
Anywhoodles... you must check them out!
The challenge to day is
Paper Piecing
and so that is exactly what I did!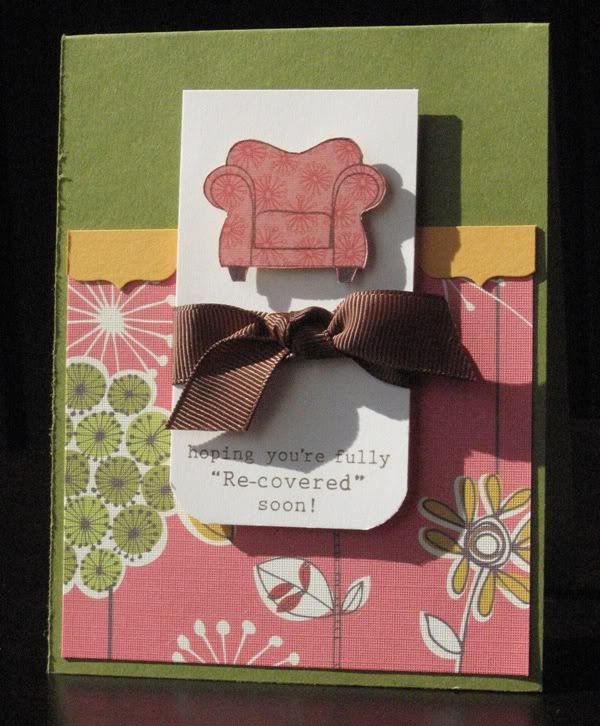 Stuff... Cardstock, Ribbom, Stamps & Sentiment - Papertrey Ink, Pattern Paper - Dill Blossom SEI!