Suh-weet! Regs chose copics... use your copics! Love it!
Now let's talk a moment about copics... I have about 130 maybe and I love everyone individually. Well maybe not the BV's... sorry! Once you try them you will be addicted.
Some of my favorite images to color with the copics are stamps from Bella. So when I seen these new Lillipop stamps... had to have them!
Anywhoodles, I used my new one for today's challenge!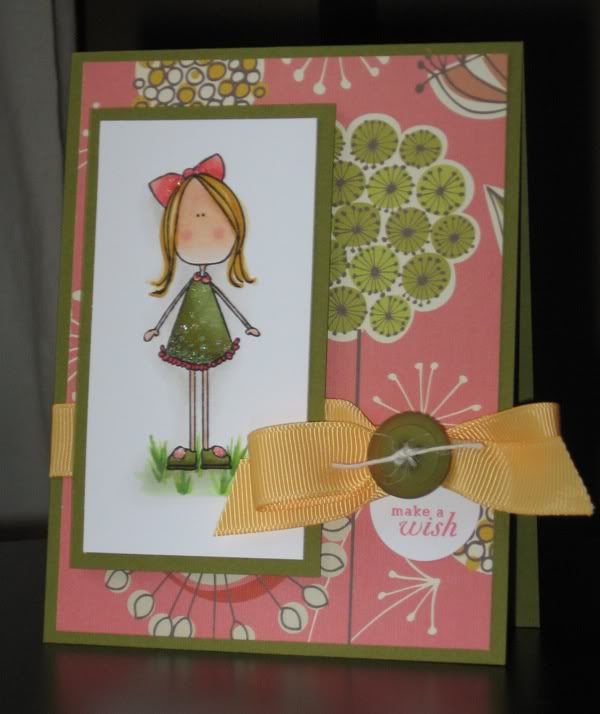 Oh I cannot wait to see the ladies colored images...
Stuff... Cardstock, Ribbon, Button, Twine, Sentiment, Palette Glitter & Ink - Papertrey Ink, Lollipop Stamp - Stampin Bella, Pattern Paper - SEI.