Just messing around with some new paper and die cuts I picked up! Trying to add to my christmas card stash!
The trees and snowflakes have glitter on them!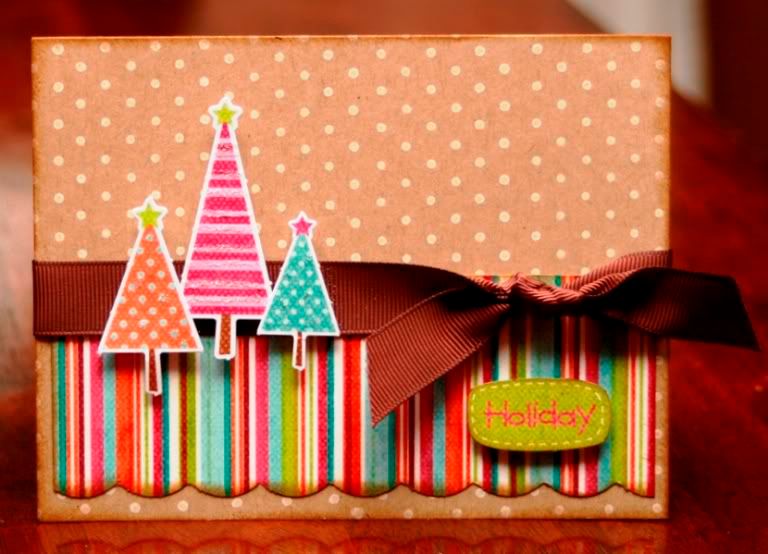 Schtuff... Cardstock, Stamps, Ink - Papertrey Ink, Pattern Paper & Die Cuts - My Minds Eye, Ribbon - Stampin Up, Glitter - Doodlebug!