I love Cherry Blossoms and the gentle and softness of all things Japanese.
Here is my card and rather than just leaving the stamped images crips, I ran it through the crimper one way and then the other to give it that soft paper lantern feel.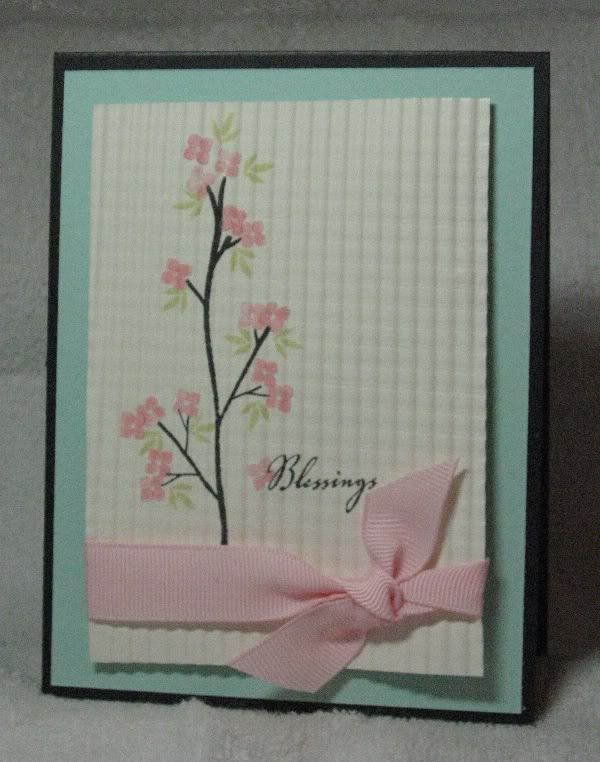 Thanks for checking my projects out and let me know if you have any questions!