So at Pile It On this week, we needed to use these uber cute Soft Pencil digi images and make it 3D! That is usually no prob for me!
I cut the bat out and popped him up over some scrunched up and sewn down cardstock!
No whead over to http://pileitonchallenge.blogspot.com/ and play along!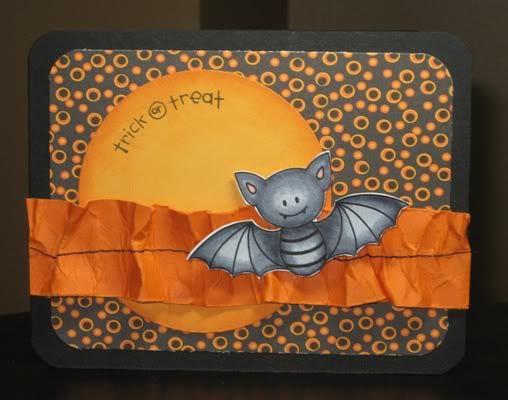 Challlenges I used for this card!
Thanks for stopping by and if yo uhave any questions, just let me know!