You know me, I love the hop and I was uber disappointed i couldn't play last month!
Anywhoodles, here is my card!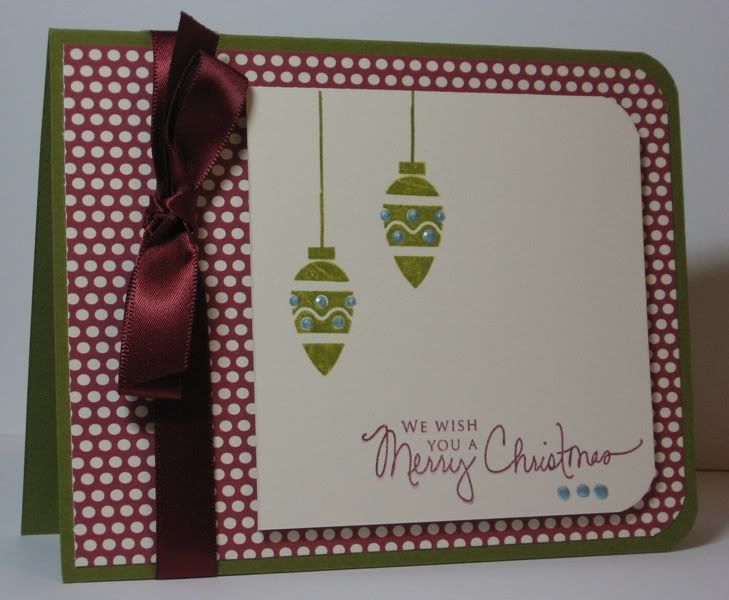 Stuff... Ripe Avocado and Cream Cardstock, Pattern Paper, Take a Bough and Signautre Christmas Stamps, Scarlet Jewel Ribbon and Ink, Ripe Avocado Ink - PaperTrey Ink, Liquid Pearls - Ranger!