I am hosting the card challenge over at 2 Friends today and I wanna see your cards with butterflies!
I recently purchased a Clip It Up and organized all my embellies and I founf these great little Riff Raff butterflies! Paired them with my new rose trim and paper from 2 Friends.... done!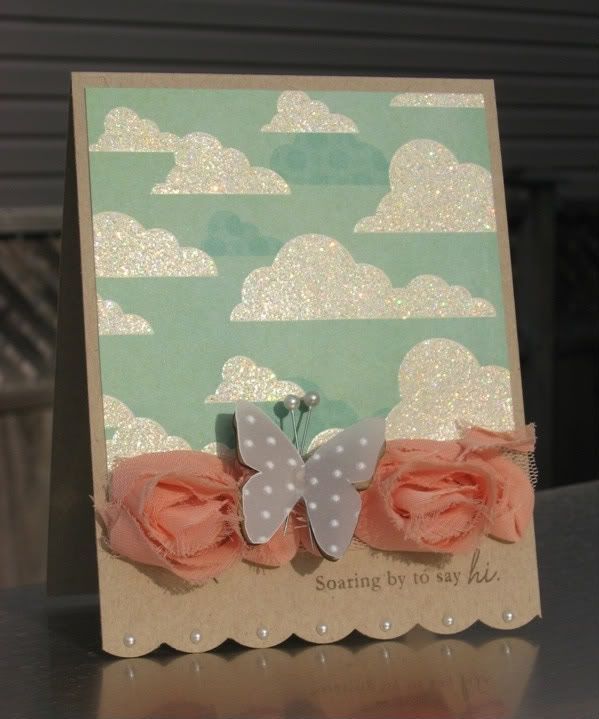 If you have made any cards with butterflies lately, come on over and show us!