Hey all,

It is my turn to pick and I have choosen to make everyone make a Canada Day card (or July 4th, it that suits your location) I have never made a Canada Day card so I thought this would be a perfect time... I love Canada!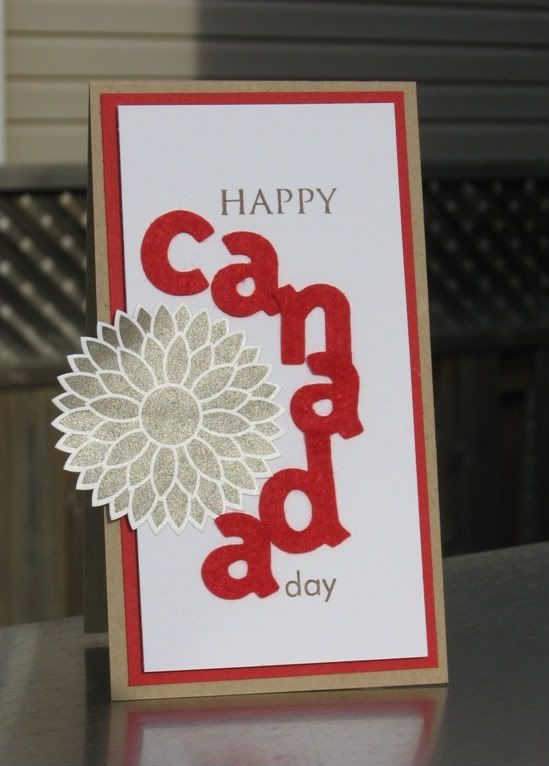 It is a little 3" x 5.5" card, you know me... I love a weird shaped card! :)
Hope you can play! So head on over to
Little Red Wagon
to see the DT and post your link!