Welcome... I received a lot feedback on my
Zipper Card
card... so I thought I would try another!
I decided to try a different type of flower with the zipper. I started by snipping the ends and threading my needle...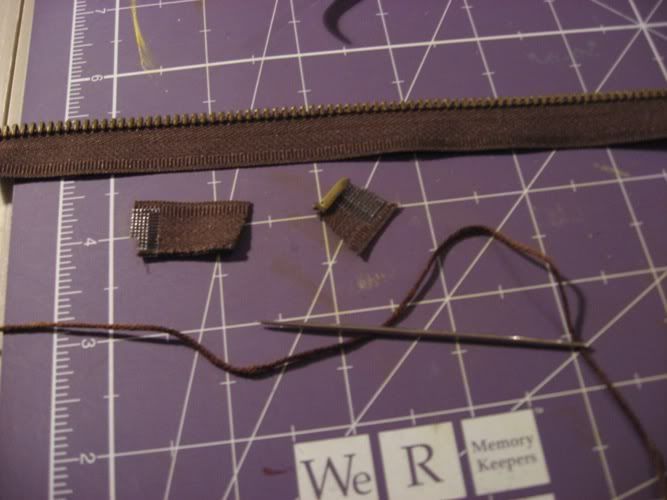 Then I began threading...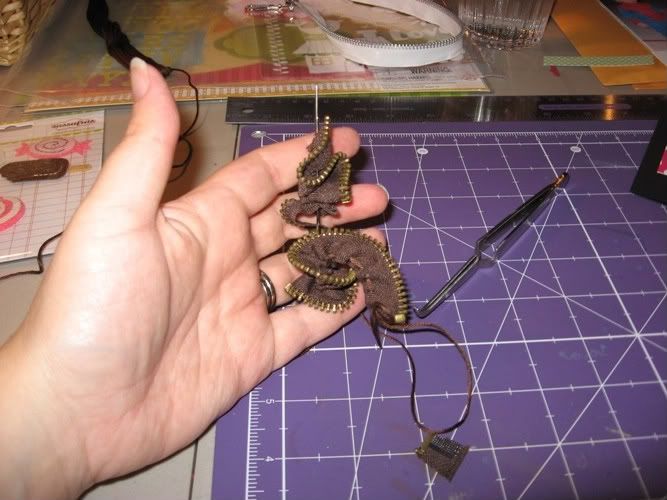 Until I had the entire zipper threaded...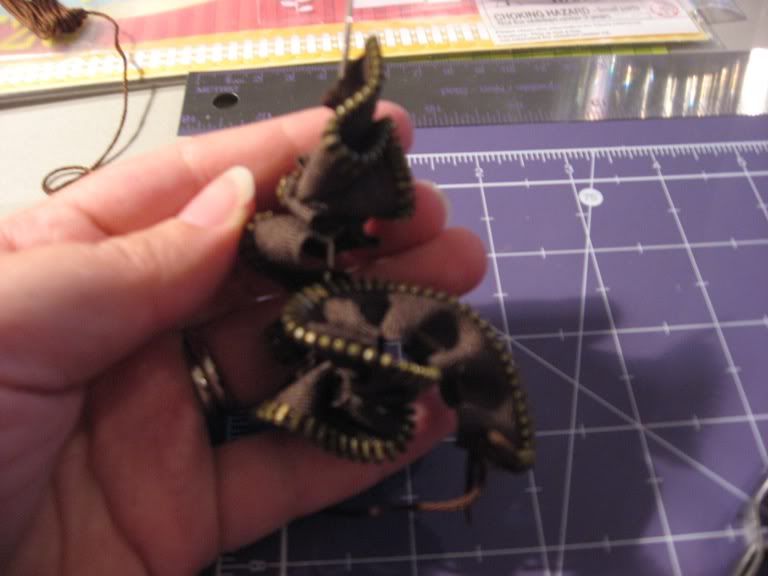 Then tighten and tie...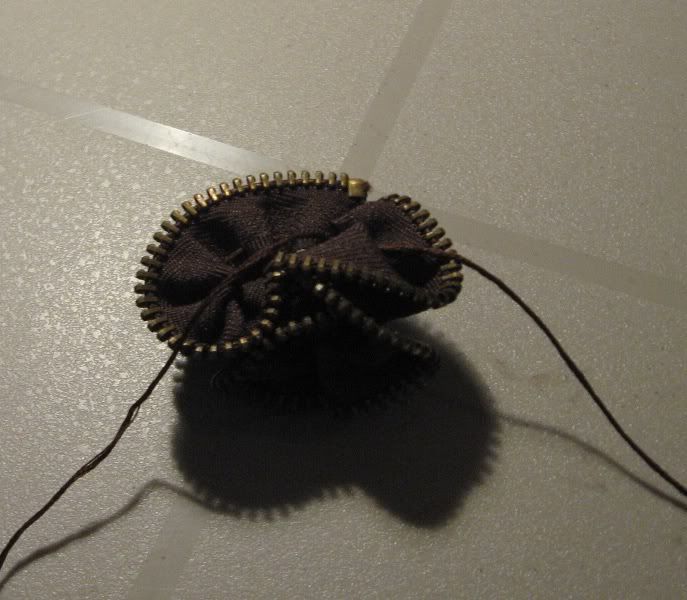 It made such a cute little puff of a flower...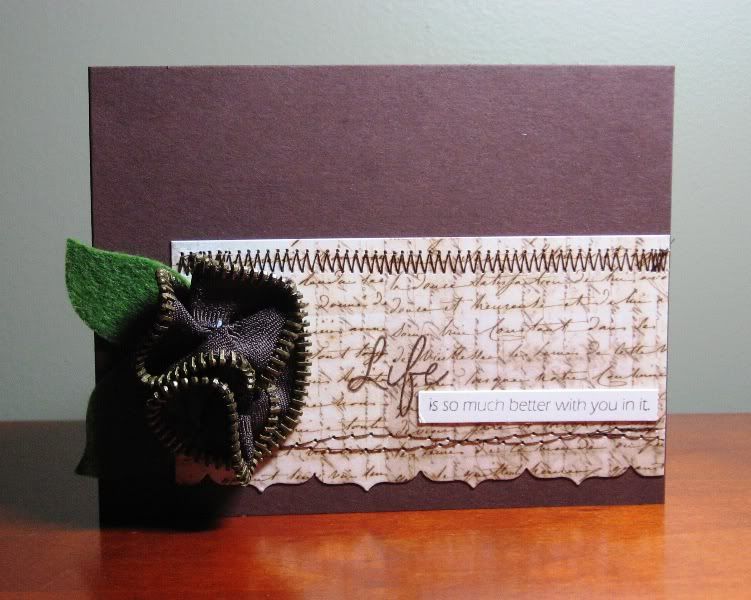 Have you tried anything with zippers? We would love to see it!
Dee