Woo hoo... Char's pick this week and she choose a simple Thank You card... nothing tough about that! Maybe because we are all on vacation... TOGETHER!
That's right, all 6 loonie are in Canada at an amazing bed and breakfast for shopping, eating and relaxing! Oh and we squeezed in the Eclipse movie yesterday... amazing!
Off to take the girls to meet Emily from Bella today and the girls from Two Scrapbook Friends! Pictures to follow...
Anywhoodles, here is my card!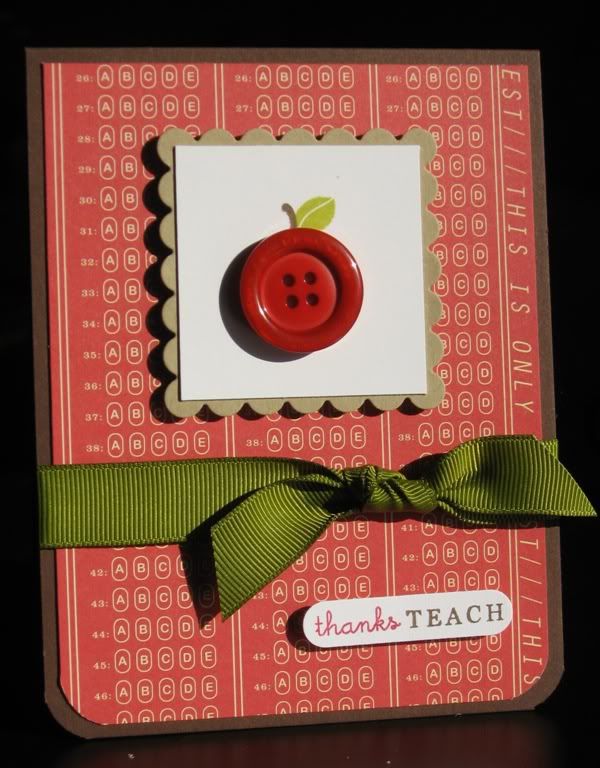 This is Jack's thank you to his teacher card for the last day of school!