So laying in bed reading a book to my Jack, I got so tired I couldn't finish. He said oh no Mommy, if I had a bookmark I would put in to hold the page. I said how about tomorrow we go downstairs and you can use mommy's supplies to make one and he said... How about you just make one for me! lol
So I did...
I grabbed some scrapps and left over stickers fit for a 5 year old!
Cut out a standard bookmark shape, rounded the corners and started adding stickers.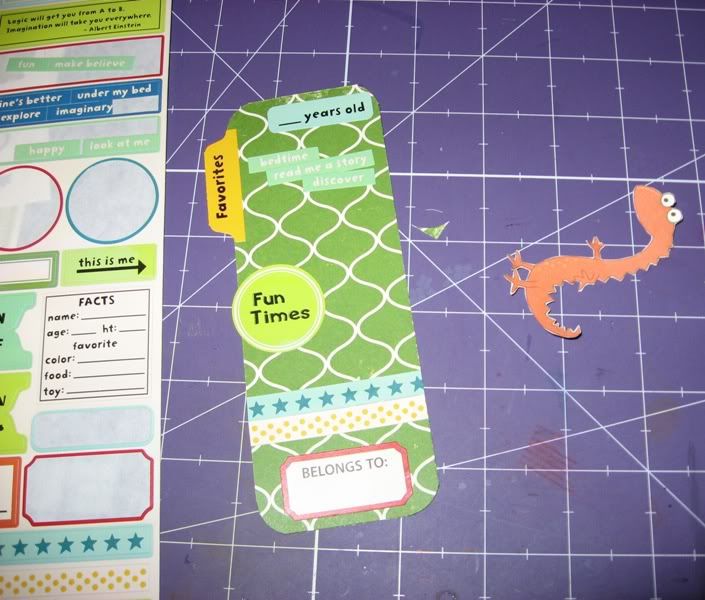 Did a quick little messy stitch around the edge and voila...
He loves it but still wants me to finish the story!
Love him!