Regs is bringing us the 100th Loonie challenge and so fitting after our 5 day vacation together over Canada Day Weekend! We had so much fun... some pics should start to show up soon! ;)
Regs challenge was one color and white or cream, it was meant for me...lol! Love it!
Here is my card with my new BELLA Stamp! LOVE IT!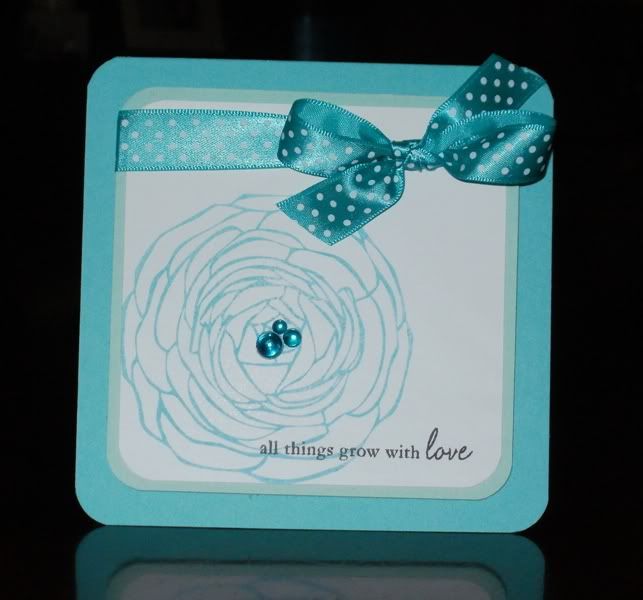 Now let's see what the loonies came up with...

Jewels Maria Char Wendy Regs