Last weekend Regs, Carolyn and I went to a sewing class at
Greenwood Quiltery
to make a Tulip Purse! I haven't sewed anything this difficult in 10 years but it was so much fun! The instructer, Wendy (Gertrude... lol) was awesome and made everything look so easy!
Anyways here is the adorable little hand bag I sewed out of Nicey Jane by Heather Bailey.
It has lined pockets and I made those straps and button tab!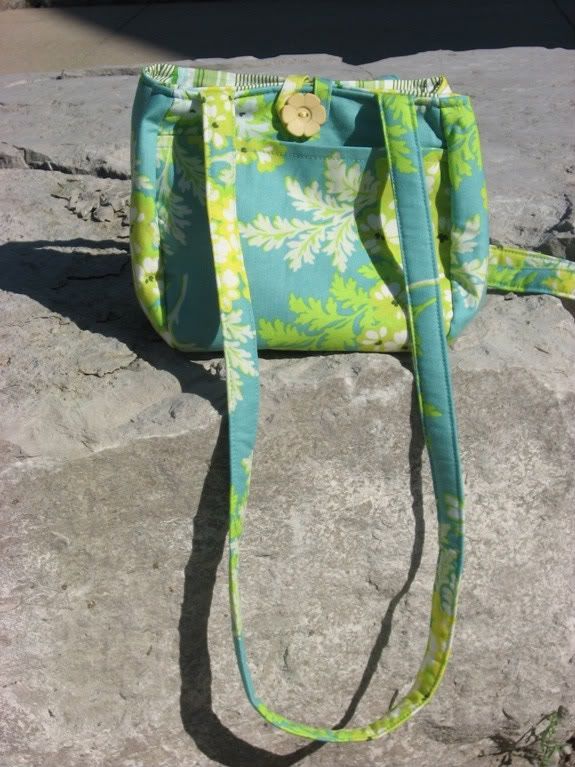 And it is reversable...
I learned so much, I picked up some fabric so I could sew a sewing machine cover, a cricut cover, a cuttlebug cover, a husband cover... tee hee!