So I think by now everyone knows I am having a baby and it is a little girl. Yay!
You might now know I am not a huge fan of Pink or Purple for that matter and it is super hard to find girly stuff that is not mostly one or both of these colors... but I did!
At
Quiltery's Nine Patch
the owner is an amazing quilter and she made this and I bought it! She is carrying lots of kewl designer fabrics and projects. If you are in the area I highly recomend visiting and if not, keep the link cause she is hoping to have an online store soon!
I also picked up a little stack of the fabric to make a few more things for her nursery! So fun! I will post those as I complete them.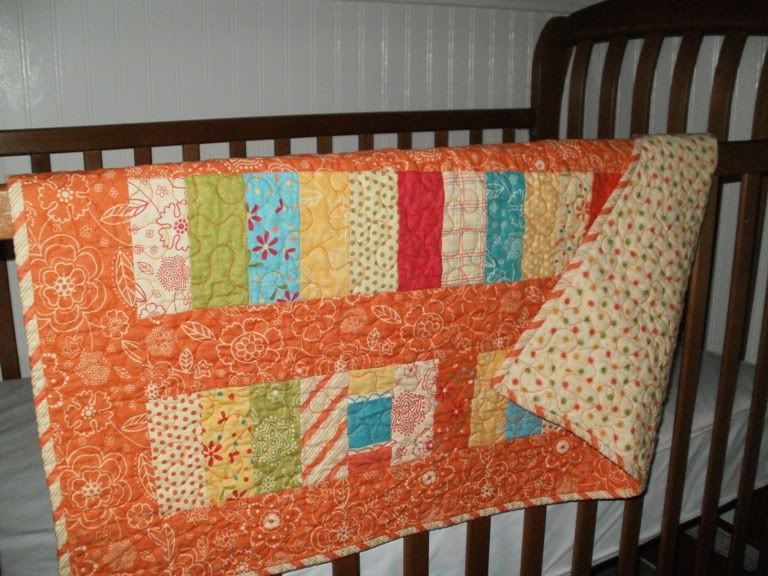 Come back for Loonie tomorrow!