Ok so for my first friendzy friday I wanted to be a bit ca-razy... so I made some hair bands. Not the ones from the eighties like Bon Jovi or Poison silly, ones for my hair!
I love all the kewl ones out right now but seriously 10 - 20 bucks for a hair band??
So I picked up a pack of six skinny bands from the $ store and pulled out some ribbon I thought was purdy...
Started out slow with a few basic bows...
I flat panel bow that I pop dotted on.
Just a messy polka dot bow!
But then I though I want a valentines one so...
I stuck some puff heart stickers on one.
Then I tried a double flat paneled bow done by just folding the ribbon over onto itself and adhereing down with glue dots.
I also added buttons to one by simply picking the buttons, adding the glue dots to the back and lining them up.
Then I just rolled the band through the glue dots!
I also braved a ribbon bloom, stitching the ribbon on one side and then pulling tight and tie in a little knot!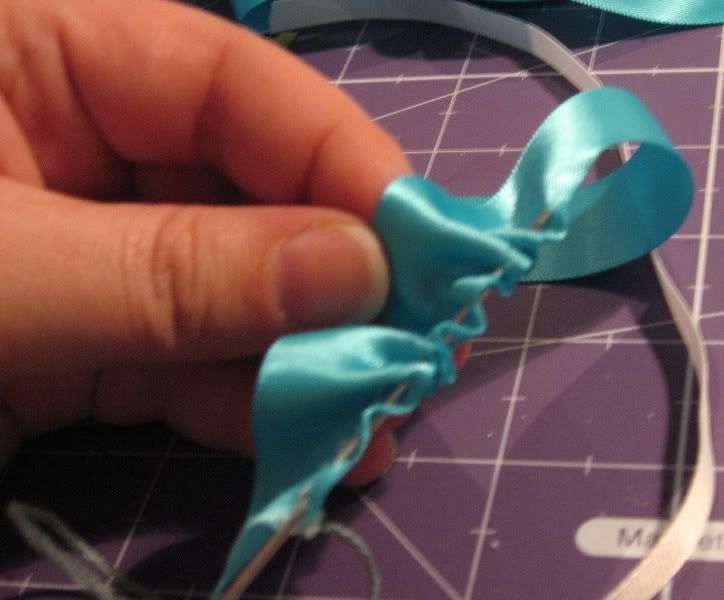 If necessary I popped a little something on the back to I didn't have a head full of glue...
So here they all are...
Cute huh and easy peasy lemon squeezy!
Oh and this shot is for those that don't think I wear them...
Oh and I paid $2 bucks! :)
Thanks for hanging in til the end!
Dee
;)