A uber tough color challenge from pare Crafts Magazine hosted by
Susan R Opal
... at first I thought no way but then I was like... hey if I end up not liking it, I can choose not to post it!
Anywhoodle schpinoodle... here is the card!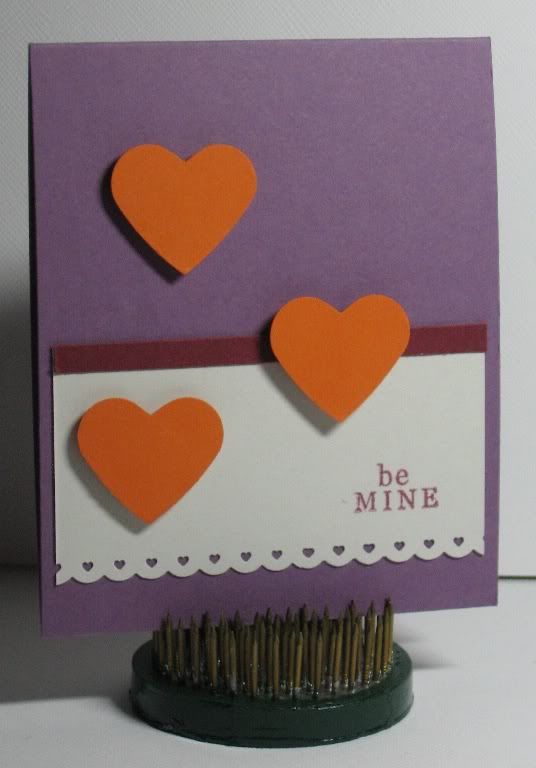 It is actually a little 3 3/4" x 4" card, not sure why this size... i think the purple was already cut!
Head on over to Moxie Fab and check out all the amazing entries, clearly I was the only one who struggled! :)