Nichole issued a challenge to use scraps over at
Capture the Moment
and it couldn't have come at a better time because I had a pile of little pieces of paper and ribbon on my desk to use!
So I got busy!
I wanted to kinda pay tribute to all of the kewl things I have learned from or seen at PTI over the last 4 years (I think it has been 4 years), and I have learned a lot!
I used everything PTI on this little 8 x 8 layout except for the floss (however it is the floss that matches Lemon Tart). I used three stamp sets, ink, cardstock, pattern paper (I even mixed in christmas paper), glitter, buttons, twine, ribbon... so much yumminess!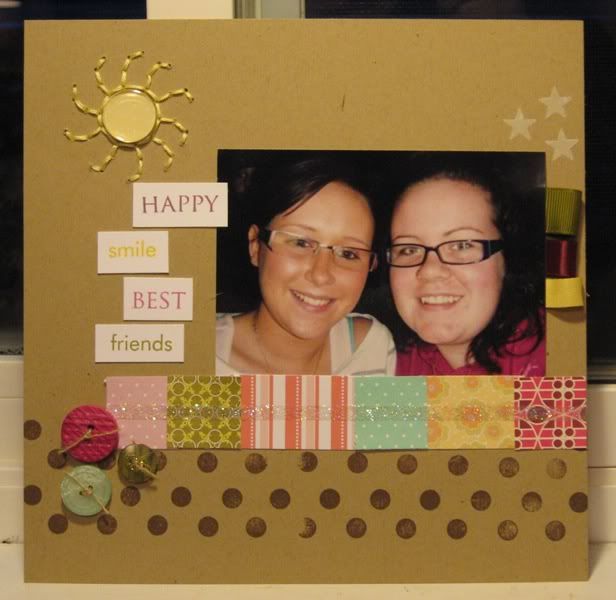 Be sure to check out all the entries over on Nichole's blog!