So I thought I would show you what it is like when my PTI box gets here... I am sure Nicole thinks I have a store here in Ontario that I order for but really it is just a group of amazing women with great taste!!
So about a week after $1000 hits my credit card the box finally comes! My hubby had to come with me this time to carry the box out. Yikes, not sure I will be able to suck him in again. lol
The box unpacking...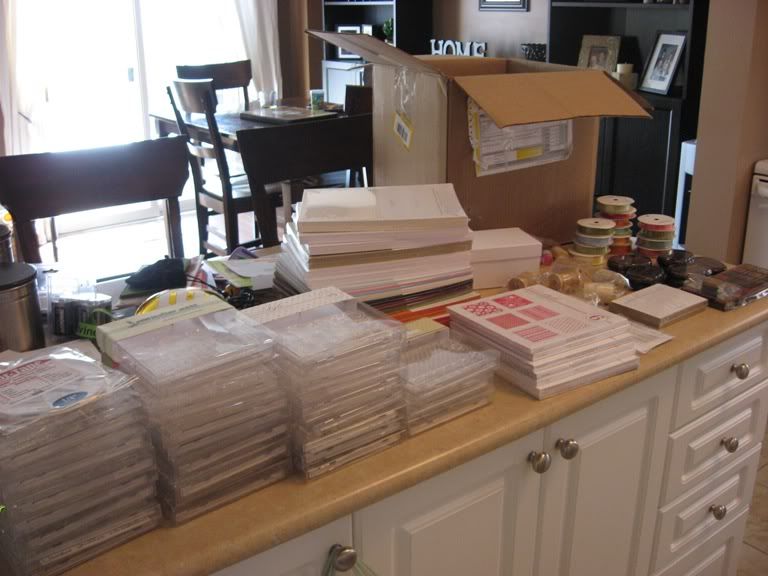 All the stamps together...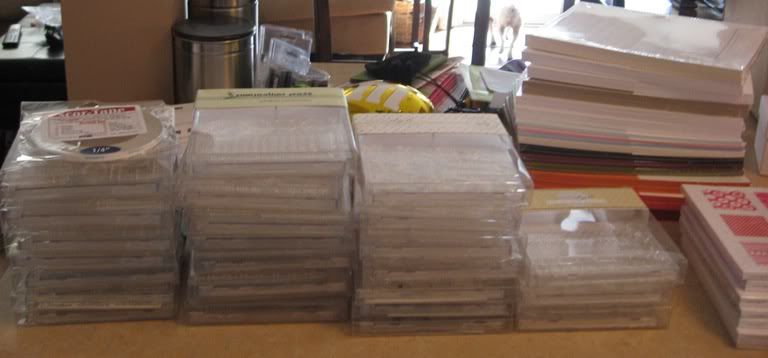 All the paper together...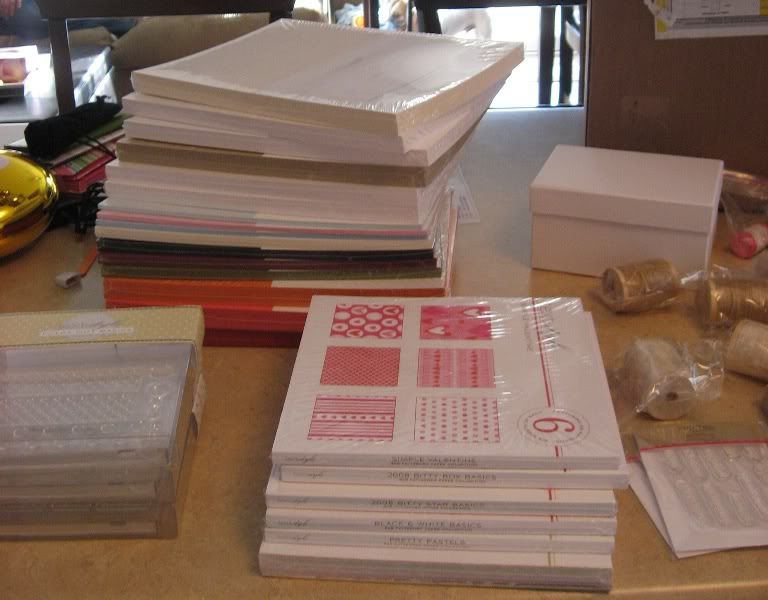 And then the misc ribbon, ink, twine, etc...
I love this new bench in my hall way to sort on... I was using the floor in the basement but too much bending and carrying...

Then (3 hours later) when all is sorted, I send out the email to the vultures, ahem I mean ladies... lol...

I would show you the spreadsheet I used to calculate the totals, shipping, duty, blah but I was afraid to loose readers... hahaha!
Now to play!